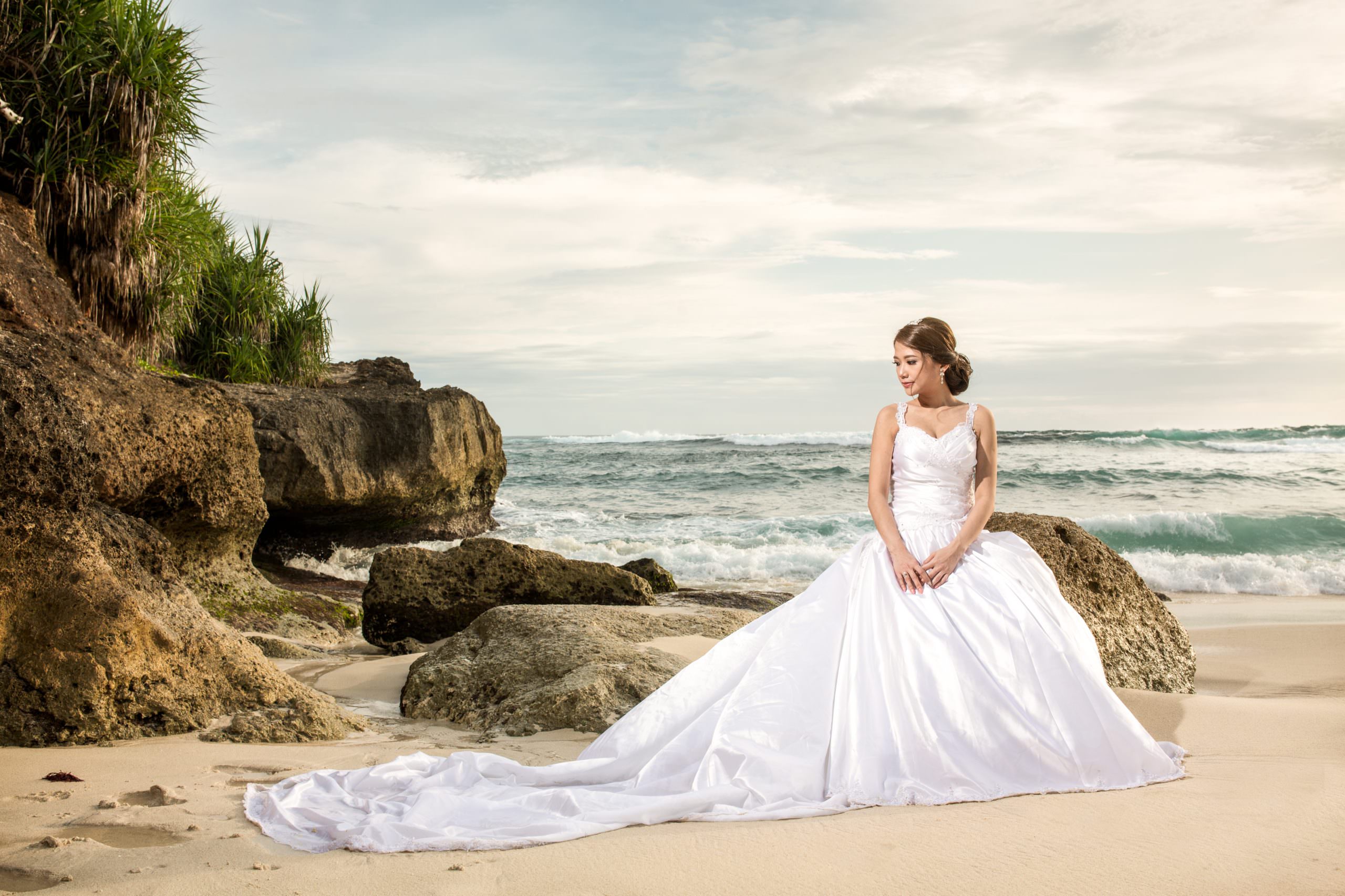 Pre Wedding at The Picturesque Lembongan Island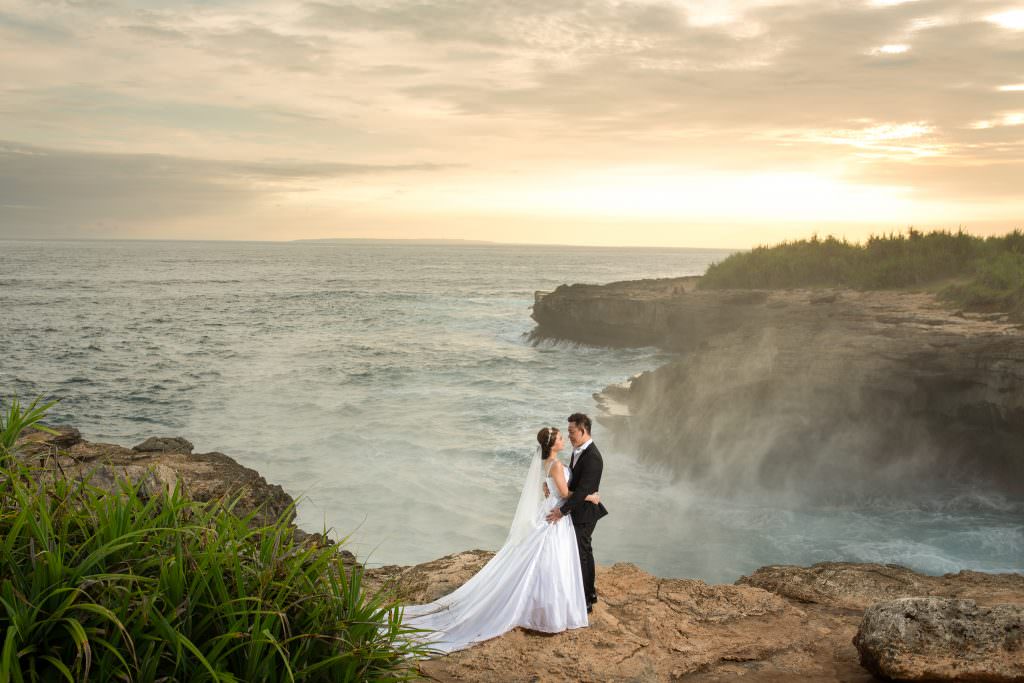 Pre wedding in Lembongan Island will be very exhausting. 2 days of photo session and please be noted that you need to wake up on 4am (on the second day) to start make up. We need to chase the best lighting in early morning.However, if you do in the right time it will be totally worth.
Best season must be around March until September. Please ask your photographer in advance, for the best date and tide before you booked your ticket/hotels.