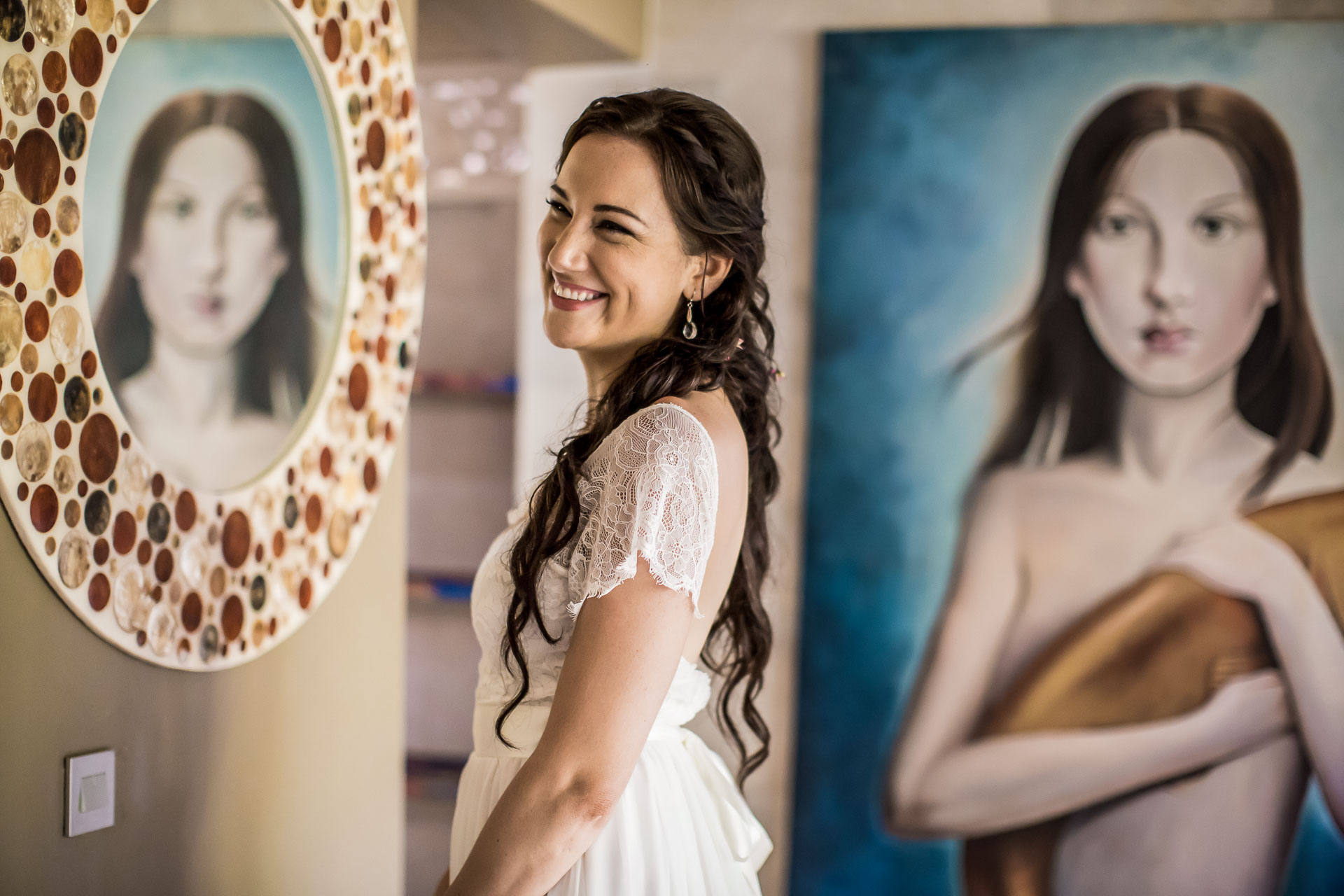 Ubud Wedding – Rosie & Sam
Rosie and Sam are from Australia. They chose Bali as their wedding location for its splendid natural views. For couples who want to get married amid mountains of volcanic ash and stunning seashores, Bali is the ideal destination.
Rosie and Sam chose Indigo Tree Villas Ubud which has a lot of greenery around. You can check the photos to find out how the couple relaxed amidst the natural setting of the resort.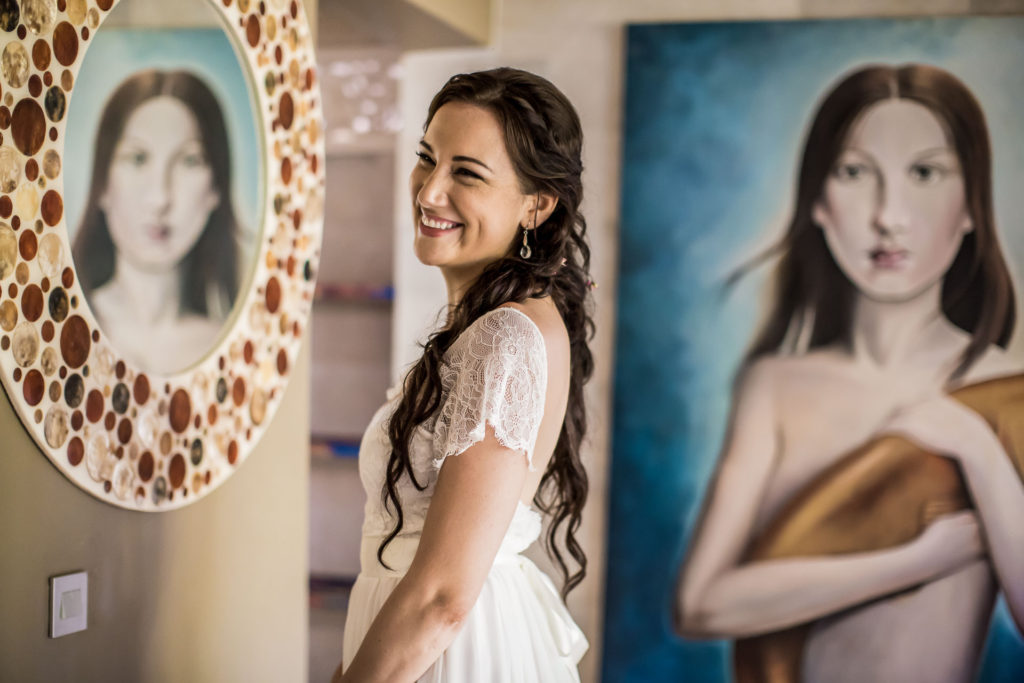 The wedding of Sam and Rosie was relaxed and casual. Neither did we ask them to pose. We chose a simple candid photography style. It was a pleasure to spend time together and capture the moments that unfolded. We found that our work with Sam and Rosie was much easier because both of them were very easygoing. If you look through their wedding photos, you'll see some poignant moments without any grandiose filming but retaining the emotion.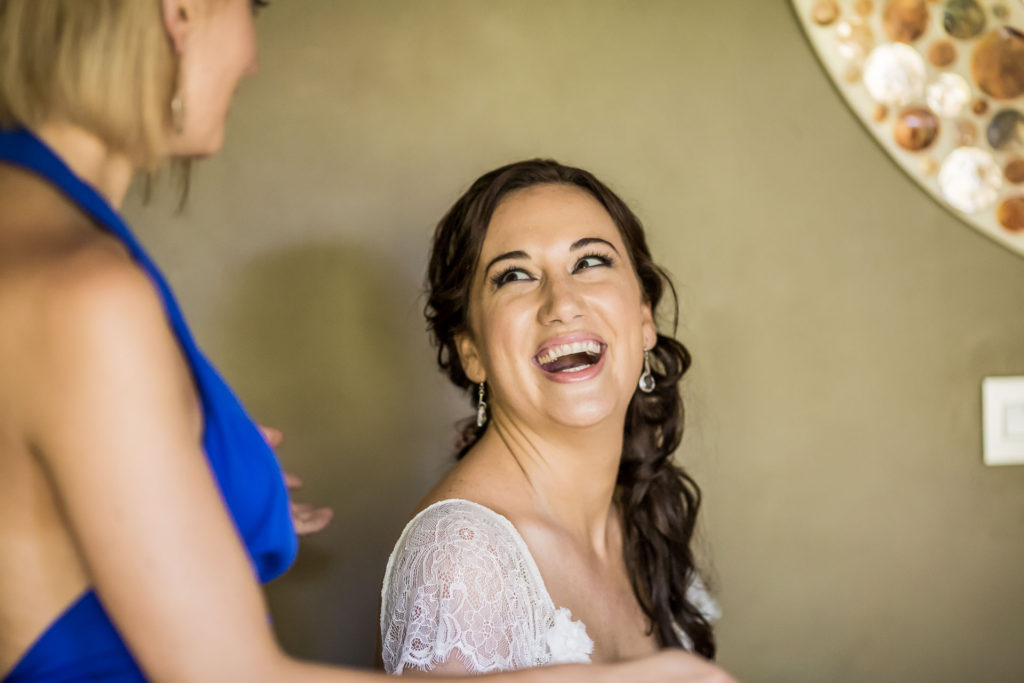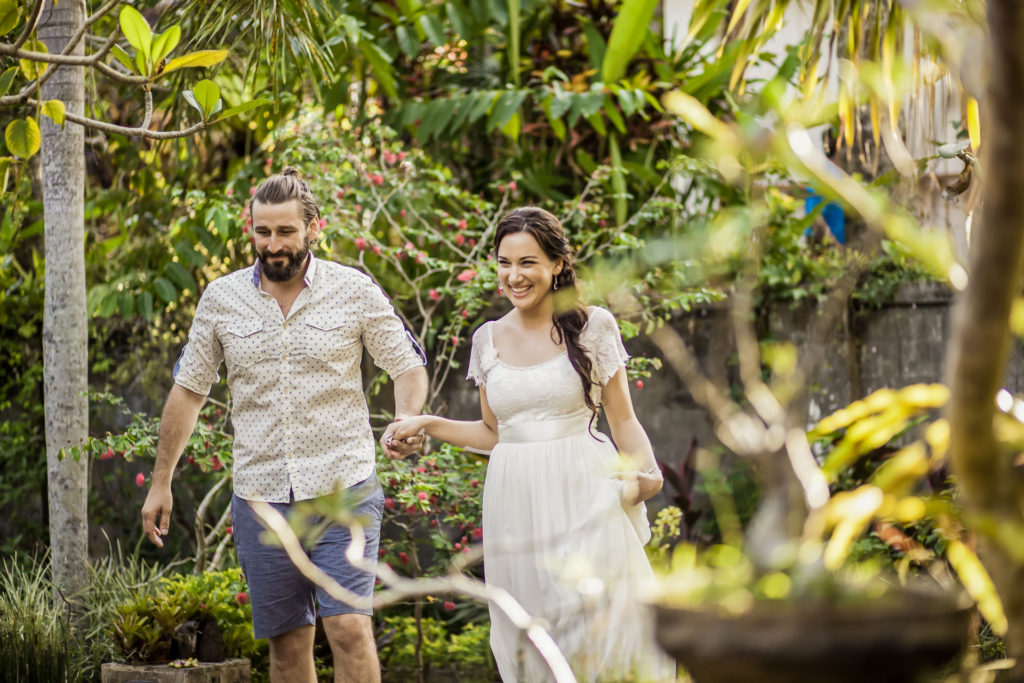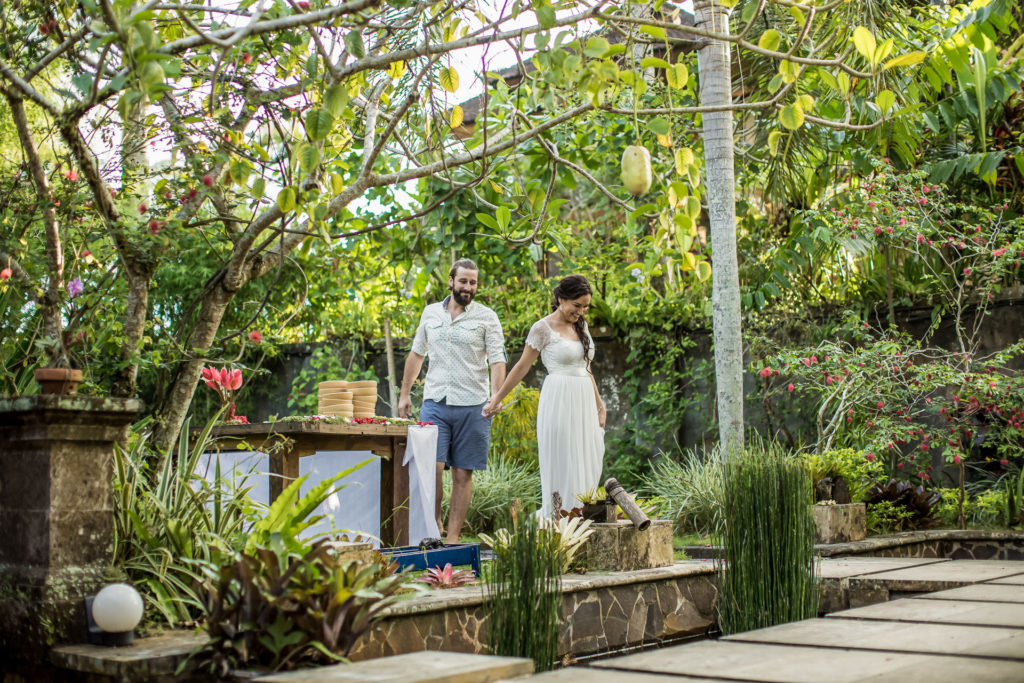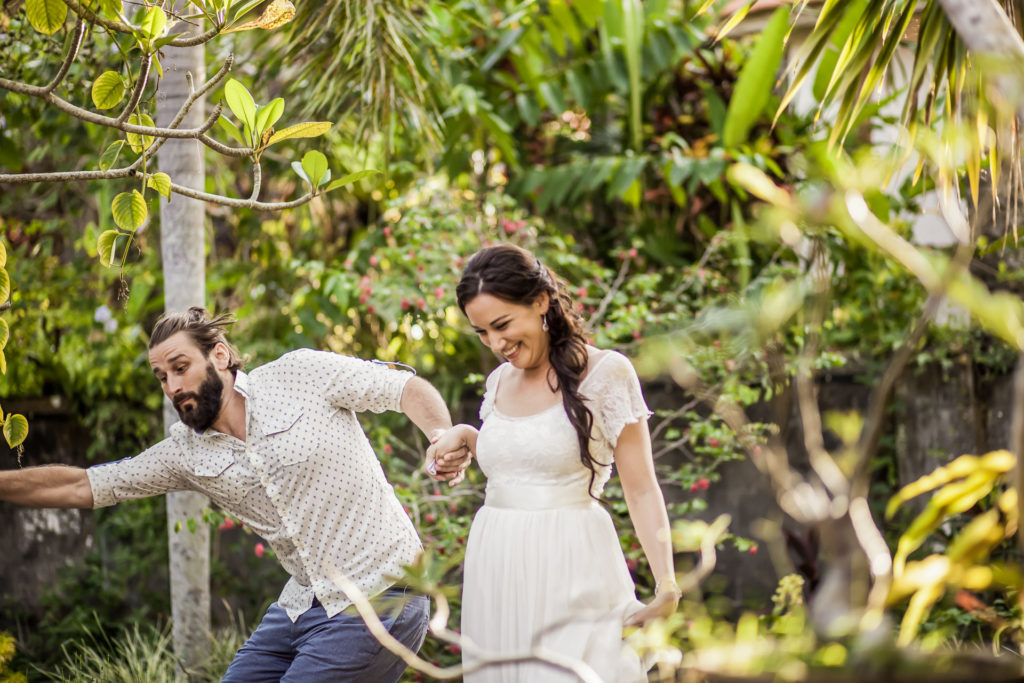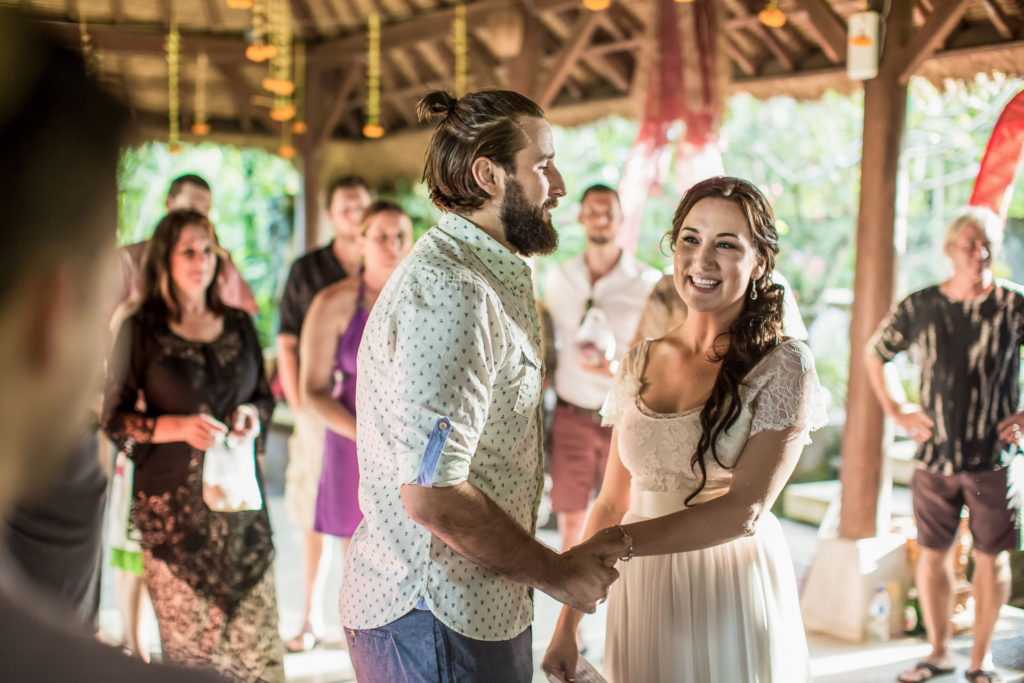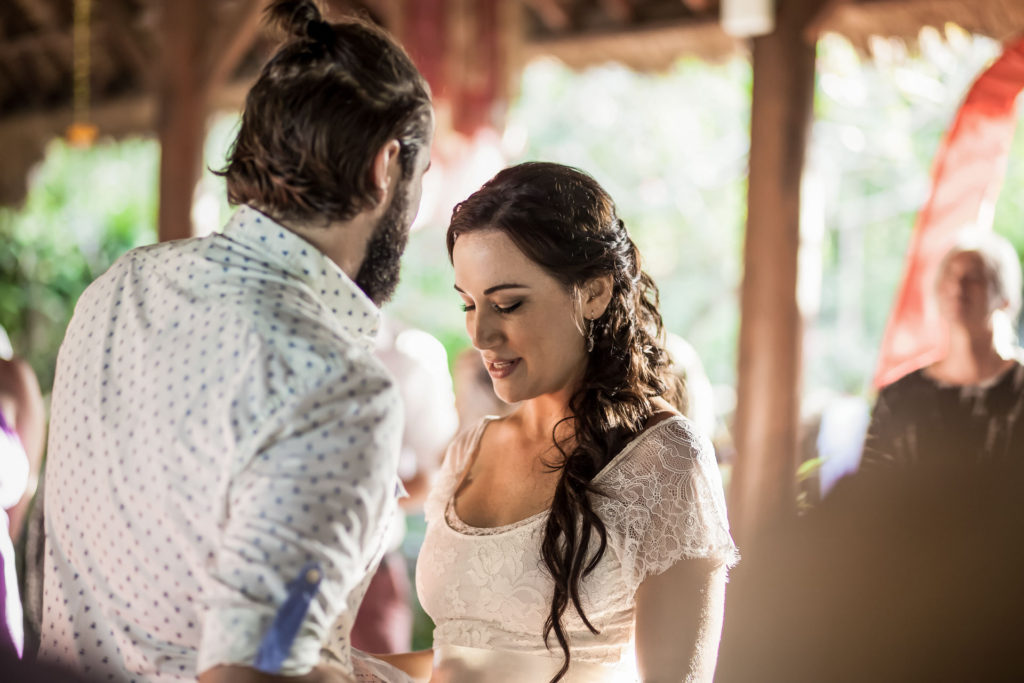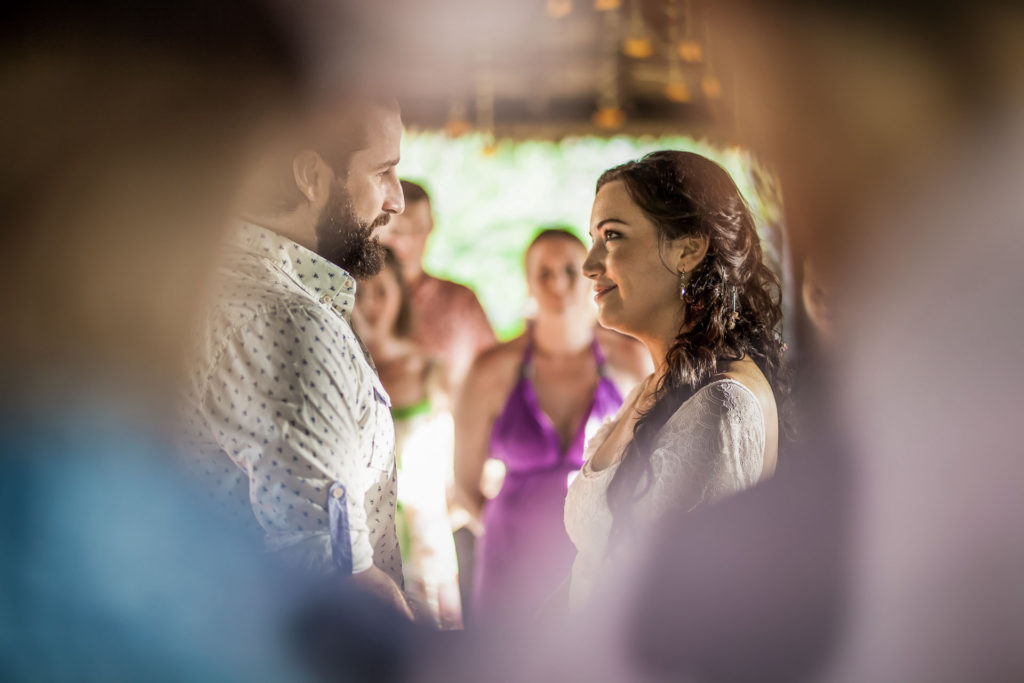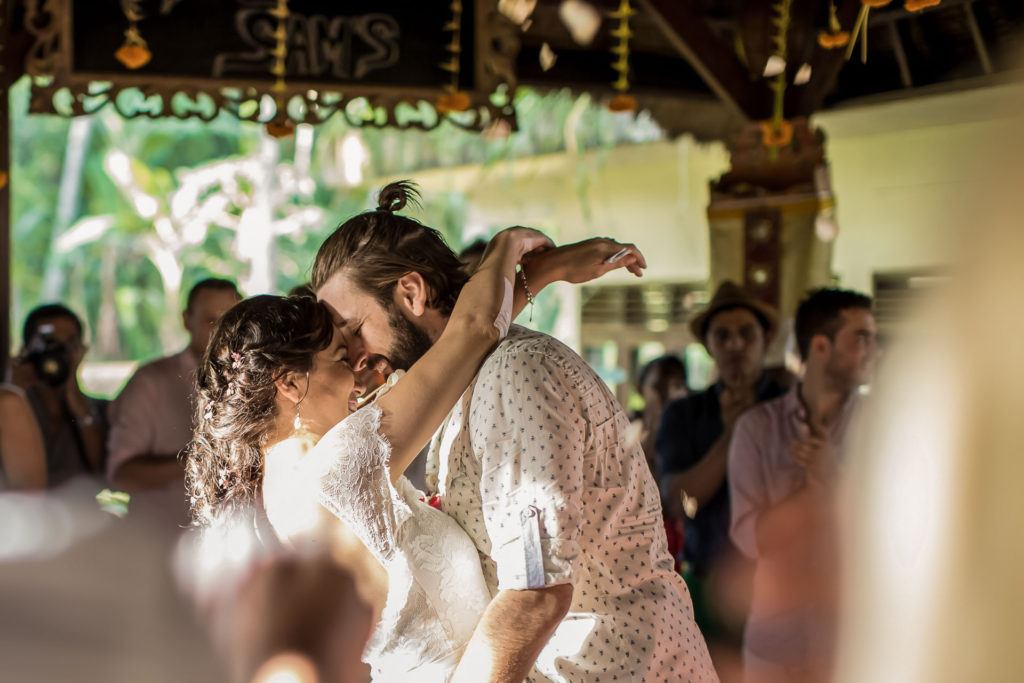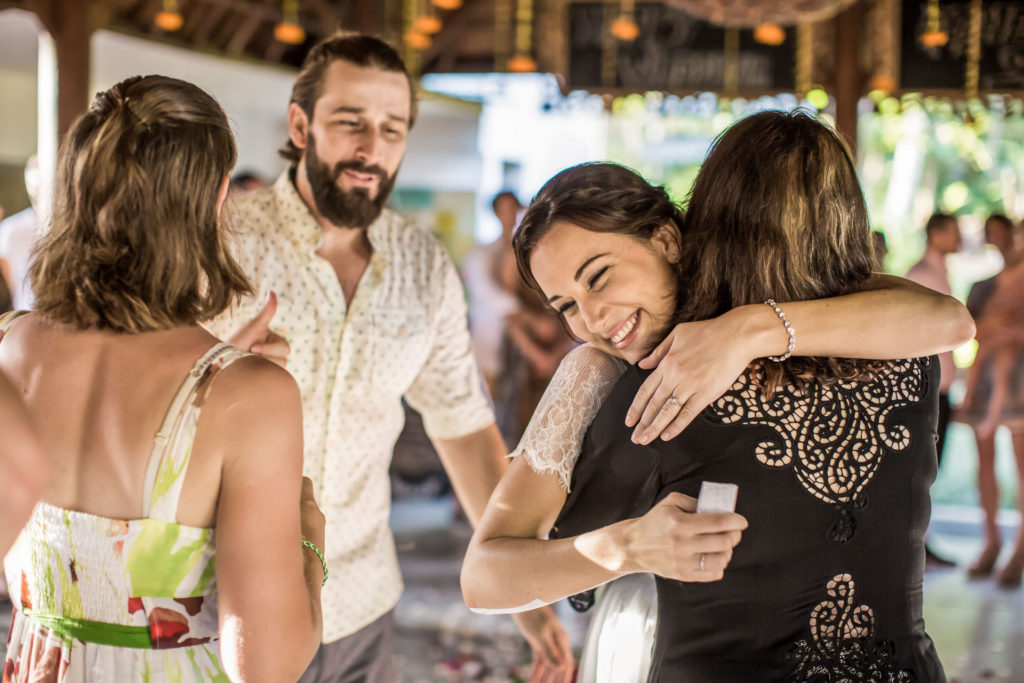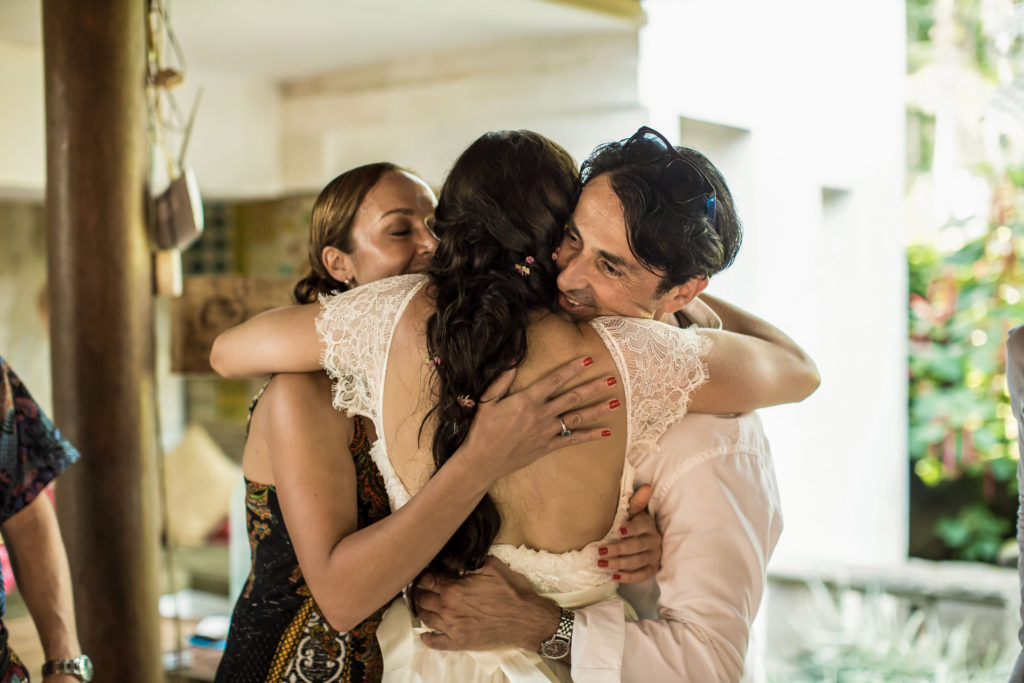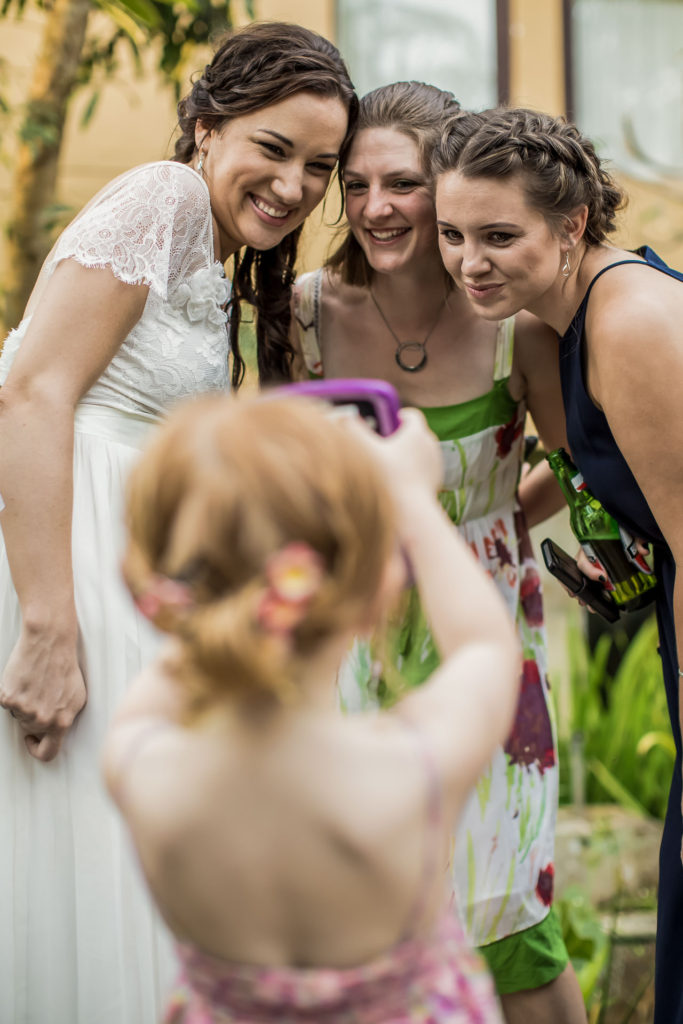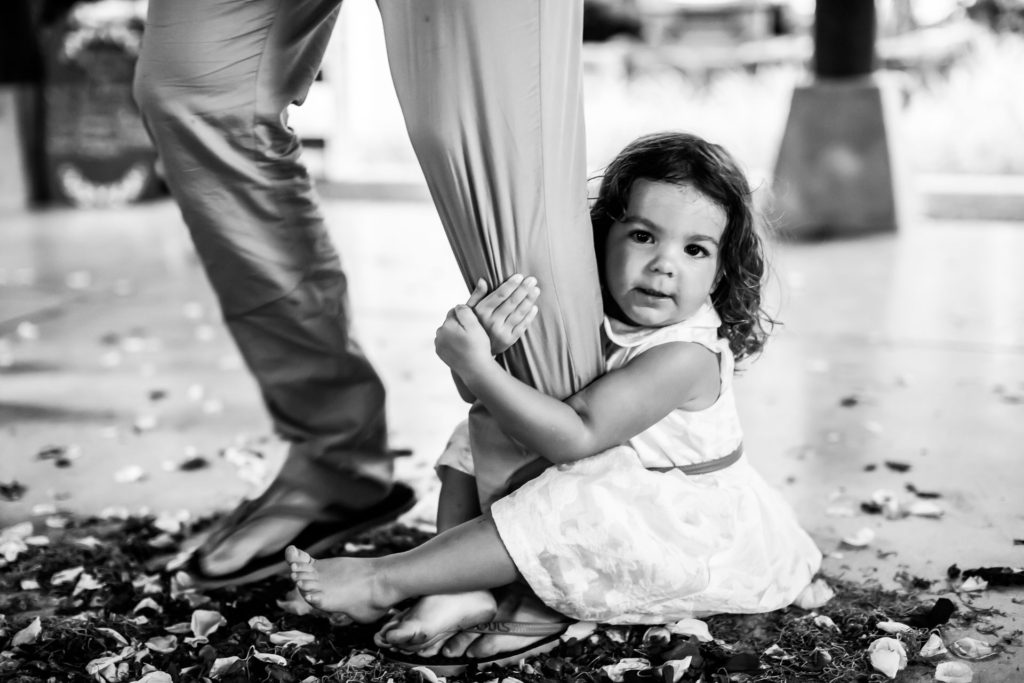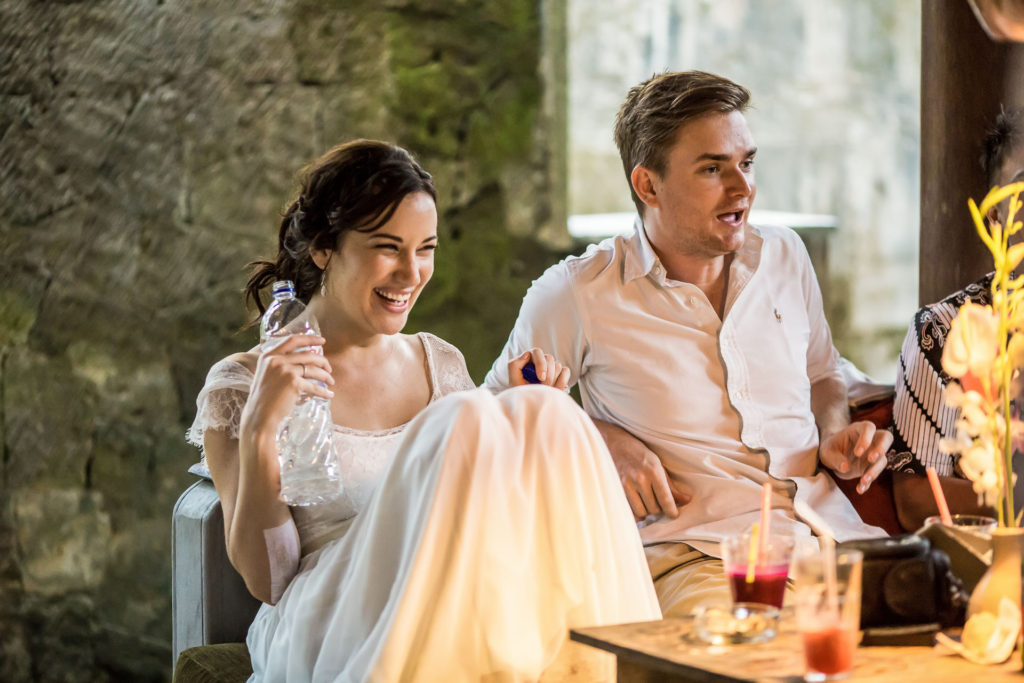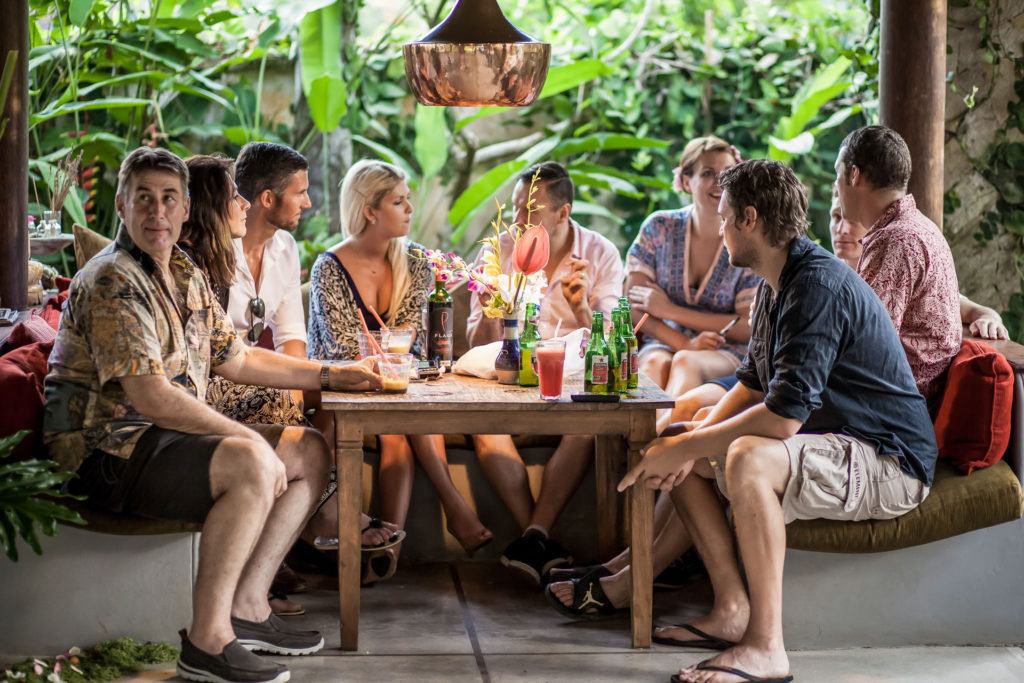 Couples consider Ubud as one of the most beautiful and romantic places in the world to get married. Many couples choose Ubud for their big day because of its lush green hills, stunning sunsets, and vibrant culture.
Getting married in Ubud is a truly unique experience. From traditional Balinese ceremonies to modern Western style wedding ceremonies, couples can find the perfect setting for the perfect day. Whether you choose to have a small and intimate ceremony or a larger celebration, Ubud has something for everyone.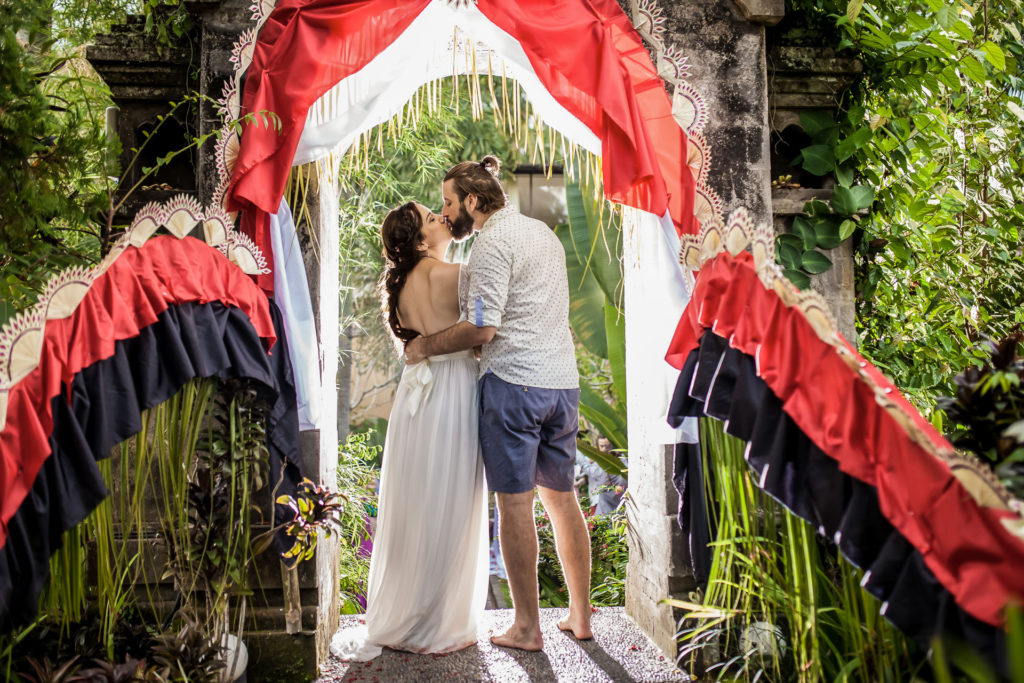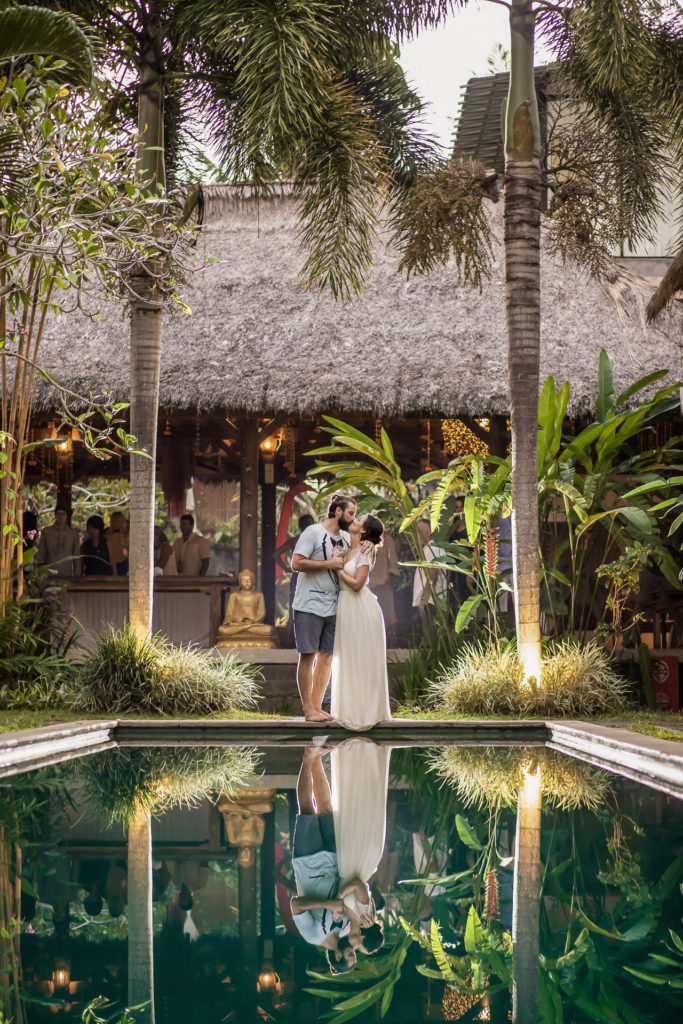 Venue: Indigo Tree Villas, Ubud
Photographer: by Iwan's team/associate photographers.
Duration of photography services: 03 hours